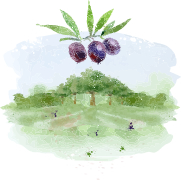 Do you need more information about how to adopt an Olive Tree ? Here you can find answers to frequently asked questions regarding the adoption of olive trees in Italy:
Do you ship to my country, and how much does it cost ?
We ship to any country. For SUBSCRIPTION deliveries the shipping is INCLUDED in the price of your Adoption.
How much oil do I get ?
You will get 6 bottles 750ml of extra virgin olive oil from the tree.
When will I get my shipment ?
We send your personal extra virgin oil package to you at end of the year after the Olive harvest.
Do I have to pay anything extra to get the oil of my tree ?
No. Once you adopt a tree, there are no extra costs.
Is the oil really from my tree ?
In order to have enough  olives for the olive press, we have to harvest your tree together with about 50 trees of the same grove. That means that the oil which you receive includes oil from your tree as well as from others of the same grove.
How long does the adoption last ?
Your adoption lasts for one year from the starting date on your certificate or from your registration. At the end of the year you decide whether you want to readopt the same tree.
Can I get a picture of my tree ?
Yes, of course. Please send us an email.
Can I visit my tree ?
Absolutely yes. All adoptive parents are welcome to come and get to know their olive tree. Please let us know if you plan to come at least two weeks in advance so we can help you to plan the visit and make sure there is someone there to show you around. As you might know, there are periods of the year when the trees are quiet independent and on their own. Please email us for more information.